IS-2

Mirava Yagudina

Type
Rarity

Purple

Nation
Rossiya
Illustrator
KURO
CV
Mai Hoshikawa
Live2D
Available

Sophia Malinovskaya, also known as Mirava Yagudina is an IS-2 Metal Maiden from Rossiya . She currently serves as a professor and instructor at Frunze Academy.
Personality
Edit
Sophia can be both nice and rough to anyone, and doesn't like her students to be lazy or doing anything unnecessary. She doesn't like Sandhurst and her former companion Isabelle Churchill because of their arrogant personalities.
Sophia is a very powerful Metal Maiden, capable of defeating numerous opponents all by herself without support from other allies.
Attributes
Edit
IS-2

Heavy Tank

521
229
761
275
70
65
40
50
0
Max Rank
Slots
Shells
Engines
Chassis
Armour
Lifestyle
Talent
Level
2
1
1
Special Attributes
Attribute
Rank
Fire Resistance
B
Crit Resistance
S
Crit Damage Resist.
S
Illustration
Edit
Illustrations
Obtaining
Edit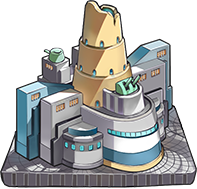 Level 1
External Links
Edit
Metal Maiden
China

Light Tanks

Medium Tanks

Type 59 Series

Type 59

Heavy Tanks

Tank Destroyers

Artillery

Armoured Cars
Ad blocker interference detected!
Wikia is a free-to-use site that makes money from advertising. We have a modified experience for viewers using ad blockers

Wikia is not accessible if you've made further modifications. Remove the custom ad blocker rule(s) and the page will load as expected.