Jagdtiger (88mm)

Karena Winter

Type
Rarity

Purple

Nation
Bavaria
Illustrator
CV
Live2D
Available
Attributes
Edit
Jagtiger (88mm)

Tank Destroyer

545
249
803
300
35
50
50
60
1890 (AP) 2230 (HE) 2260 (HEAT)
Max Rank
Slots
Shells
Engines
Chassis
Armour
Lifestyle
Talent
Level
1
1
2
Special Attributes
Attribute
Rank
Fire Resistance
Crit Resistance
Crit Damage Resist.
Illustration
Edit
Illustrations
Obtaining
Edit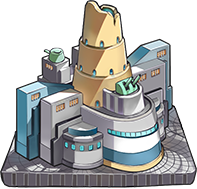 Level 1
External Links
Edit
Metal Maiden
China

Light Tanks

Medium Tanks

Type 59 Series

Type 59

Heavy Tanks

Tank Destroyers

Artillery

Armoured Cars
Ad blocker interference detected!
Wikia is a free-to-use site that makes money from advertising. We have a modified experience for viewers using ad blockers

Wikia is not accessible if you've made further modifications. Remove the custom ad blocker rule(s) and the page will load as expected.